The adTempus Web Console is a free add-on for adTempus that allows users to execute and monitor jobs using a browser-based client.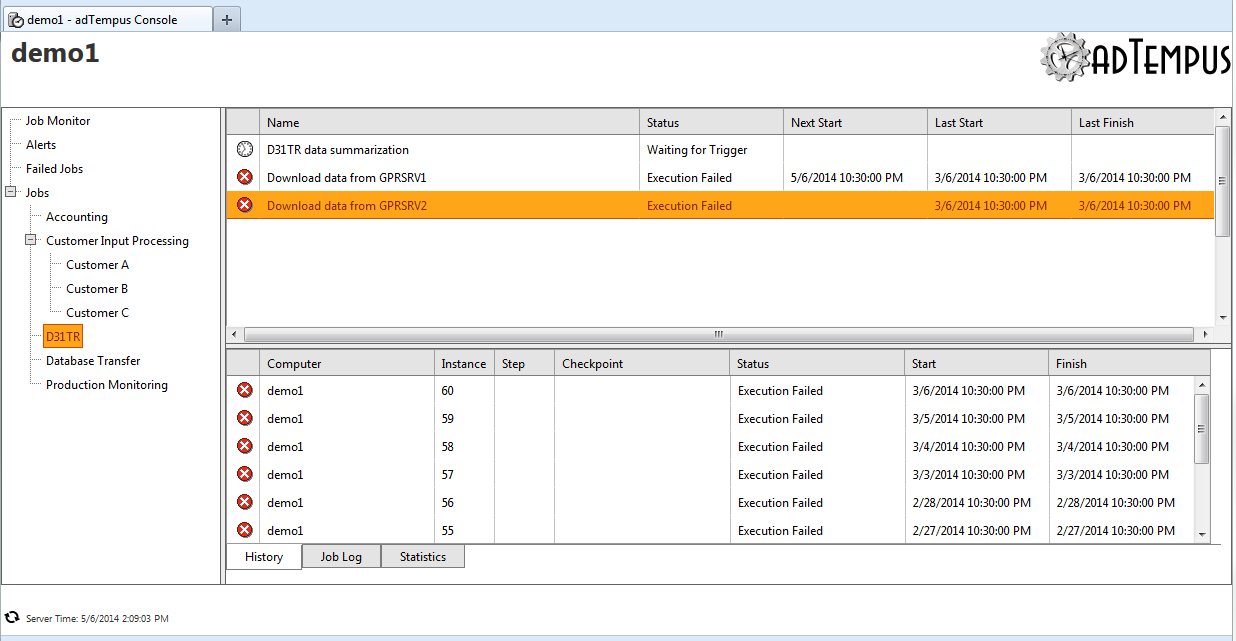 The Web Console is provided as an ASP.NET Web Application that can be hosted on a server where adTempus is installed or on any other Windows computer running Internet Information Services (IIS). The Web Console supports connections to multiple adTempus servers, with only one Web server required.
See the installation page for system requirements, download, and installation information.